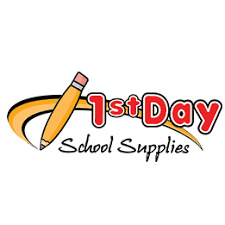 Lindbergh Flyers,
TOMORROW IS THE DEADLINE TO ORDER YOUR 1st DAY SCHOOL SUPPLY KIT
Why waste any time going to the stores and running around when you can order at the convenience of wherever you are knowing you don't have to worry about it?! Order your kit TODAY!
https://1stdayschoolsupplies.com/kits.php?sid=51427
This year they are being directly delivered to your home! This way we don't have to worry about distributing at the school. If you prefer to have them shipped to the school in the future as we've previously done, please feel free to give your feedback to the PTA!
If you prefer to do the shopping yourself, please click on the suggested supply by grade links below.
Young 5's Suggested Supply List
Kindergarten Suggested Supply List
1st Grade Suggested Supply List
2nd Grade Suggested Supply List
3rd Grade Suggested Supply List ( not currently up to date )
4th Grade Suggested Supply List